Unique, fun & useful gift ideas for travelers
Whether you're shopping for Christmas gifts, for birthday, or 'just because', the gifts below may be perfect for the travelers in your life.  Or yourself!    They may also spark an idea for another track for you to go down.  
However you use this list, I hope it's helpful.
This post may contain some affiliate links. This just means if you click on them and decide to purchase I will make a small commission from the sale. This does not affect the price you pay. As an Amazon Associate I earn from qualifying purchases. 
I've broken these ideas into a few different categories, to help you go straight to what you need.
Stocking Stuffers
An eco gift, alongside a great stuffing stuffer.  You might just convert someone to a more eco conscious life with these fabulous shampoo and conditioners.  Perfect also to take in carry on luggage.
Portable mini refillable perfume atomizer
I have been looking for one of these for ages.  For me traveling with a normal sized perfume bottle is not an option, so I just go without.  But this means you don't have to.  And they come in such pretty colors!  (hope hubby is reading this!)
Gifts for guys
Personalised luggage tags
These personalised luggage tags by Muujee are super stylish, what guy would not be happy and proud to have one of these on his suitcases?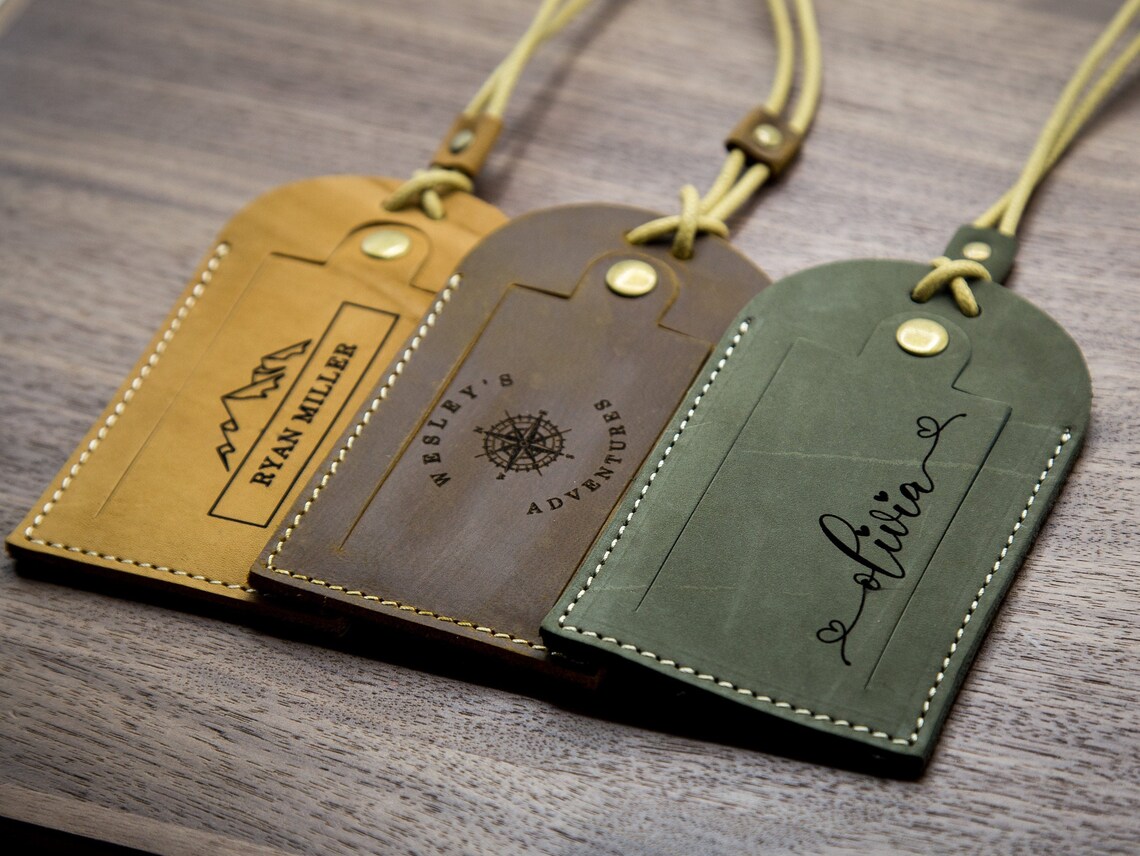 This is a great sized bag, and super styley too.  What guy wouldn't want this to safely carry their laptop and everything else they need for a trip away.
Gifts for the eco conscious
Ethique skin and hair care
I still giggle over this, but my 80 year old mother gave me my first 'touch' on Ethique products, and when one of my sons saw it, he said he wanted it. So these products really do span generations, and are designed for those who want to be environment friendly, while still enjoying the effectiveness of great skin products.
These are my top recommendations;

Gifts for those who love creativity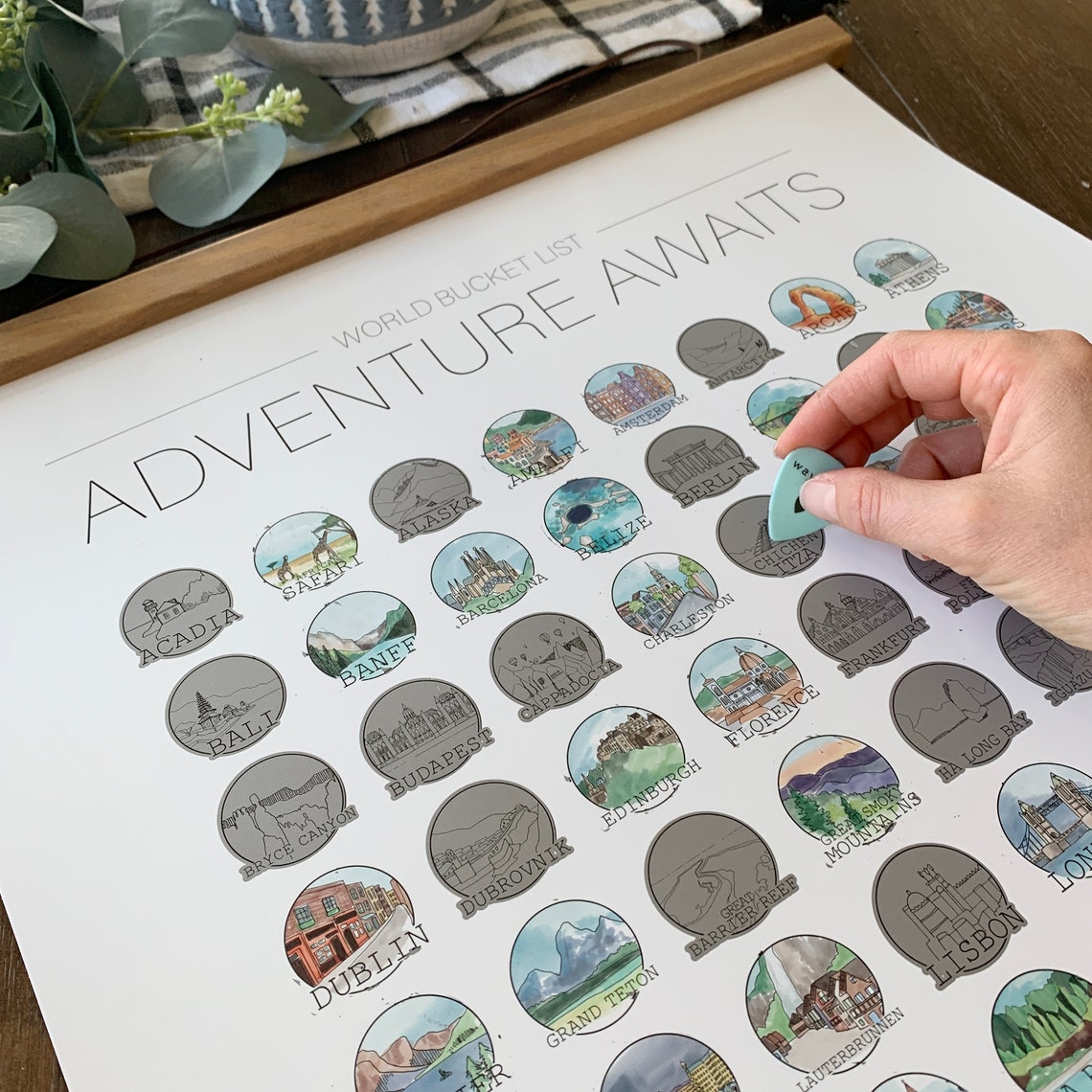 How cool is this? I just found it, and nothing is surer than I'm heading into my photo archives tonight to find some favorites to create into a poster like this. I think it's a great idea, and the execution looks absolutely fabulous. This is a gift that will totally surprise and delight!
The photo below is a before and after, from the Etsy creator, YourLifeIsAWorkOfArt. Create one for a friend, and one for yourself!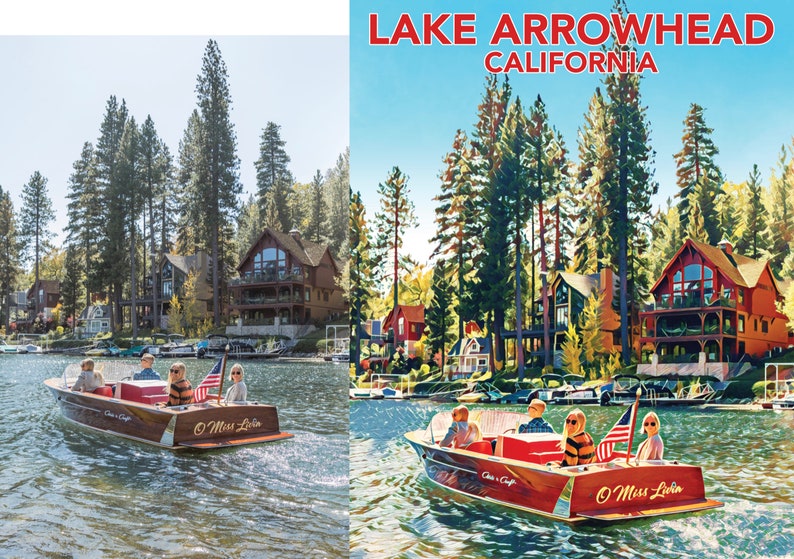 Chick gifts
I am in LOVE with this silk set.  I actually had a business idea for a sleeping bag liner years ago, and haven't been able to find any.  And then I find this, which takes my idea up a notch.  Silk is just beautiful to sleep in, and it's so good for your hair.  (Sleeping on a silk promotes shiny and untangled hair.)  This is just perfect to take when traveling, or camping.
A travel scarf is one of my travel essentials.  This one takes it up a notch, as it has two hidden pockets.  These are great for hiding valuables, ie. Pop some cash in one, and a credit card and your license in the other.  I like to separate any valuables I carry on me, so will use this scarf, and a cross body bag when I'm in areas of higher risk.
I really hope you've found these ideas helpful, for yourself or a friend 🤣