The best travel essentials for women
It's fair to say I've done a bit of world travelling in my time – hopefully with lots more to come.  But that's just a hopeful thought at the moment, instead I'm having a fab time exploring more of my backyard.
Through trial and error, I've settled on what I consider to be the essentials for safe, comfortable and equipped travel. They are designed to ensure you travel in both comfort and style, and that you have all you need for most situations,  I'm sure this list will grow in time, but right now, these are the best travel essentials out there for women, as rated by me.  
You'll find all of these on me whether it's a quick trip down country, or I'm heading across the seas.   
This post may contain some affiliate links. This just means if you click on them and decide to purchase I will make a small commission from the sale. This does not affect the price you pay. As an Amazon Associate I earn from qualifying purchases. 
Carry-On luggage
After MANY different carry on bags, this is my all time favourite. And yes, this is the exact one I use. I love it for so many reasons;
Packing Cubes
I know there's often a lot of discussion out there, on whether packing cubes save you space. Who really cares? For me it's the great functionality they bring that make them a must have, especially if you're going to be living out of your suitcase for any length of time.
You can use the cubes however it may best suit you. That could be;
to separate each day's clothing
to separate types of clothing ie. one cube for lingerie, one for tops
to separate clothing for different weather – I use this a lot when travelling through different countries & weather patterns. ie. summer clothes, winter clothes
Re-usable drink bottle
There's nothing I dislike more, than seeing water sold in plastic bottles, in countries where perfectly good water comes out of your tap. (faucet)
Even if this is not the case where you are / where you're visiting – there's probably bulk filtered water you can access.
I always travel with a drink bottle, whether I'm just heading across town for the morning, or I'm heading overseas for weeks. Personally, I love drinking cold water, so love an insulated bottle like this one. I go for as large as I can, because it means filling it up less, and it's a reminder of how much water you should be drinking in a day.
This is my preferred option – it's 32 oz, so nice and large.  It has a spout (rather than a straw) – that helps get the water down fast, and means no bacteria getting stuck in the straw.   This is much easier to clean.   This has a wide loop handle which makes it easier for carrying, and it's leak proof.  And yes, you can get it in a variety of colours (always important right!).
Photo backup subscription
The photos we take while we are travelling are super special. And it's likely you're taking the bulk (if not all) of your photos using the camera on your phone.
What if your phone got stolen? Or ran out of storage mid-trip? I've heard so many stories of people's phones getting stolen while travelling.
It's too big a risk for me to take.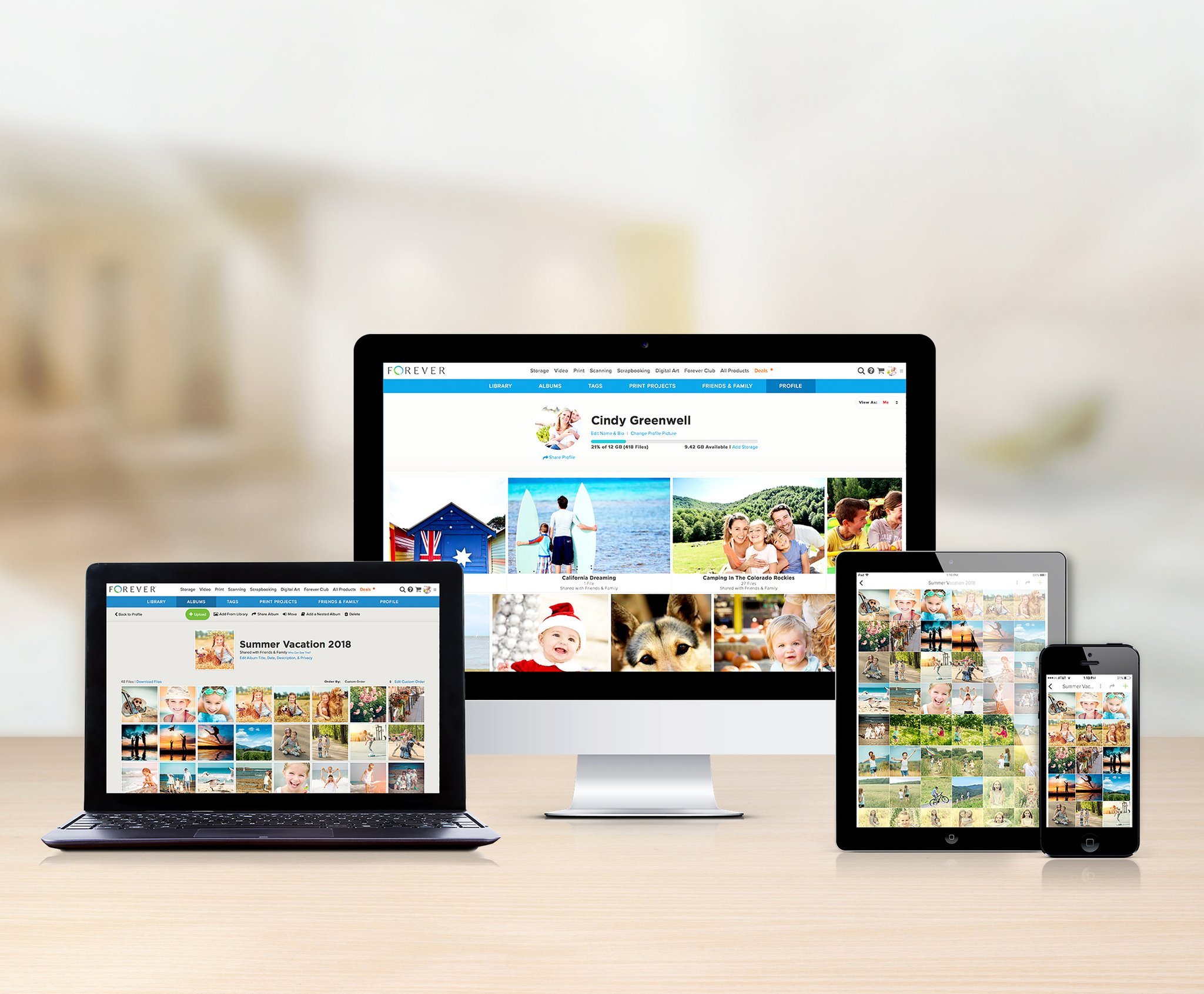 I use Forever for my photo storage, and this really comes into its own while I'm travelling. You can choose for your photos to back up to immediately as you take them, or when you're in a wifi zone (so it's not chewing through your data). And, you can connect multiple phones to your account. We don't have this feature turned on when we're home, but whenever we're travelling, I turn it on on both my and my husbands phone. Then I know that all of our photos are safely backed up to the cloud.
It's a huge peace of mind.
Scarf / shawl
This is an absolute travel essential, as it's such a versatile garment. If you've downloaded my carry on packing list, you'll see it's one of the items on there.
A travel wrap (pashmina) can be used as a scarf, a shawl, a blanket, or even to cover your head in countries where this is necessary. They can provide extra warmth when you need it, and if you choose the right one, can be lightweight and take up next to no room in your bag. If you haven't got a great one, you need to get one of these now.
Scarfs come in all shapes and sizes, and of course, can be made from a myriad of materials. If you're wanting something with some warmth, I highly recommend one with a woollen component, either merino or cashmere.  This could be perfect;
Shoes
Walking / everyday shoes
The bane of a travellers life – why do shoes need to be so bulky, and heavy, and why as women do we need so many of them for each occasion?!! If you love shoes, it can be a nightmare choosing what to take on a trip. (Or at least, I find it so.)
So my friend, do I have something special for you. These were recommended by a fellow blogger, I liked the look of them, and I thought I saw somewhere that said they helped with plantar fascia, which I was suffering at the time. So, I bought a pair.
OMG – LOVE!
These are the most comfortable shoes ever.
They are also the lightest shoes I've ever owned (which as a serial traveler trying to keep to my 23kgs, is super important).
They look great. I wear these all the time, and constantly get complimented on them.
I love how they just slip on also – no shoelaces. I am super lazy, so anything that speeds up getting shoes on and off is a winner.
I honestly can't tell you enough how much I love these shoes. And I've spent all day traipsing around cities in them, with no discomfort. (I tried skechers for a while, and although they felt comfy, I'd get sore hips if I used them for too long.)  I've had mine for over a year now, and they're still going strong.
So – best advice – get yourself a pair. You will ❤ them also.
PS. They also come with a pair of pain relief insoles, which I put into my Ugg boots – they make a huge difference in them.
Hiking boots
The other pair of shoes I travel with a lot, is my hiking boots.  Obviously this is only relevant to you if you're going to be hiking, but if you are, these are great.  
I took a punt, and purchased these from Amazon based on the feedback.  Thanks to everyone who left the feedback, because I'm so glad to have these.  They've been super comfy from day one, no blisters and have held up waterproof in wet conditions.
Travel adapter
If you're travelling internationally, one of these is essential.  I've had this little baby for about 5 years, and it's still going strong.  Love that it has the USB ports, as well as the plugs.
Quick Dry Clothing
Warm, quick dry clothing is a God send when you're travelling, and things made from merino are one of your best options here.   Merino is a very fine, soft type of wool – it's a primo natural fibre.  It's breathable, odor resistant, and good to wear against your skin.
Whether it's long sleeved tops to truly keep you warm, or a base singlet like this, you can't go wrong with merino, and the Icebreaker brand is the cream of the crop.

So there you have it, a few basic essentials that are ALWAYS in my bags (or on me) when I travel.  Much of it in day to day life also!
If you have or get any of these, I'd love to know how much you love it / them.  
Pin the image below so you know where to come back to.
Until then, happy shopping.